South African Anglo Boer War's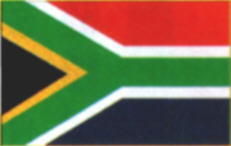 South Africa – Prior to the First Boer War. Introduction, The growth of the Transvaal, Domestic traits, Transvaal dissensions, Zulu disturbances, Political Web, The web thickening, The Zulu War, Isandlwana, Isandlwana an hour by hour account, Affairs at home, Towards Ulundi, The Victory.
The First Anglo Boer War- Commencement of rebellion, The fate of Sgt Elliot, Laing's Nek, Ingogo, Majuba, The siege of Pretoria.
Between the wars- The conventions, Gold, Diamonds, Monopolies, The Franchise, The Reform Movement, The critical moment, Jameson Raid, The Fate of the Raiders, The Ultimatum.
The Second Boer War- Summary, Battles, Deaths, Biographical record, Victoria crosses, Guerilla warfare,
The Sieges- Kimberley-Siege, November Ladysmith-Siege, Christmas, Famine, Relief Mafeking-Siege, November, February, March, May, Relief
Photographs. About 100 photos of regiments and personalities.
Battle Plans - Talana, Colenso, Vaalkrans, Spionkop 1 & 2, Ladysmith 1 &2, Majesontein 1 &2, Elandslaagte, Modder River, Colesberg, Belmont, Diamond Hill 1. &2.
If you require any info, please contact me at siedle@telkomsa.net